Regular price
Sale price
$62.10 NZD
Unit price
per
Sale
Sold out
DX50 Water Tank Treatment - key benefits
5 litre of DX50 Water Treatment will treat up to 100,000 litres of water
Chlorine free - it has no free chlorine in it (same as table salt NaCl)
Inactivates a wider range of pathogens
Ideal for rainwater tank treatment for your home or a bach
Does not harm the soil
Potable water purifier
Evaporates leaving no residue
Kills 2.46x better than Chlorine and faster
Read more

Water Tank Treatment

It is ideal for rainwater tank disinfectant, grey water systems, fresh produce sterilisation, RV, motorhomes, caravans and boats storage tanks, stock drinking water, Clean In Place (CIP), and any other potable water that has a risk of pathogens contamination domestically and commercially.

It inactivates bacteria, spores, fungi, moulds, biofilms, and viruses - even at low concentrations and over a wide pH range. Chlorine Dioxide is recognised by the New Zealand Drinking Water Standard (NZDWS).

More benefits of using chlorine dioxide in your Life

Effective over a wide pH range (2-11)
Does not react with organic material to form trihalomethanes (known carcinogens)
Destroys biofilms and algae
Not susceptible to bacterial resistance
Non-corrosive – easy on distribution systems
MPI registered - water treatment C61

 

Whether you collect your water from your roof, get it from a local creek, have a bore or just want to play it safe, this product is for treating your water.

Easy and safe to use

Our best-selling product is our DX50 Water Treatment and  is available in 5, 20 Litre for DIY home users as well as larger volumes for industries.

People usually ask us: "Is it safe to drink? Will I taste it?"
The answer is simple. Yes and no.
It is safe to drink and no, you will not taste it if you stick to the Directions for Use.
To read more on how to treat your water tank read our blog How to Sanitise your rainwater tank.

"When I did my research for a strong sanitiser that would tick all the boxes, I was pleased that I found it in DX50. You just need to add a small amount to water. It's so economical, it's insane." – Rose Scott, Scott's Hir-a-bin, Motueka
Shipping & Returns

We offer free delivery on all orders of Products over $100 shipped within New Zealand.

Urban Delivery - $14
Rural Delivery - $18

All orders are processed within 1-5 business days.

Please read our Return Policy
Storage

Store in cool, dry area.

Do not store above 30 C.

It is recommeneds that this product should not be exposed to light (especially UV light) as it will break down quicker.

Keep container tightly sealed when not in use.
Share
View full details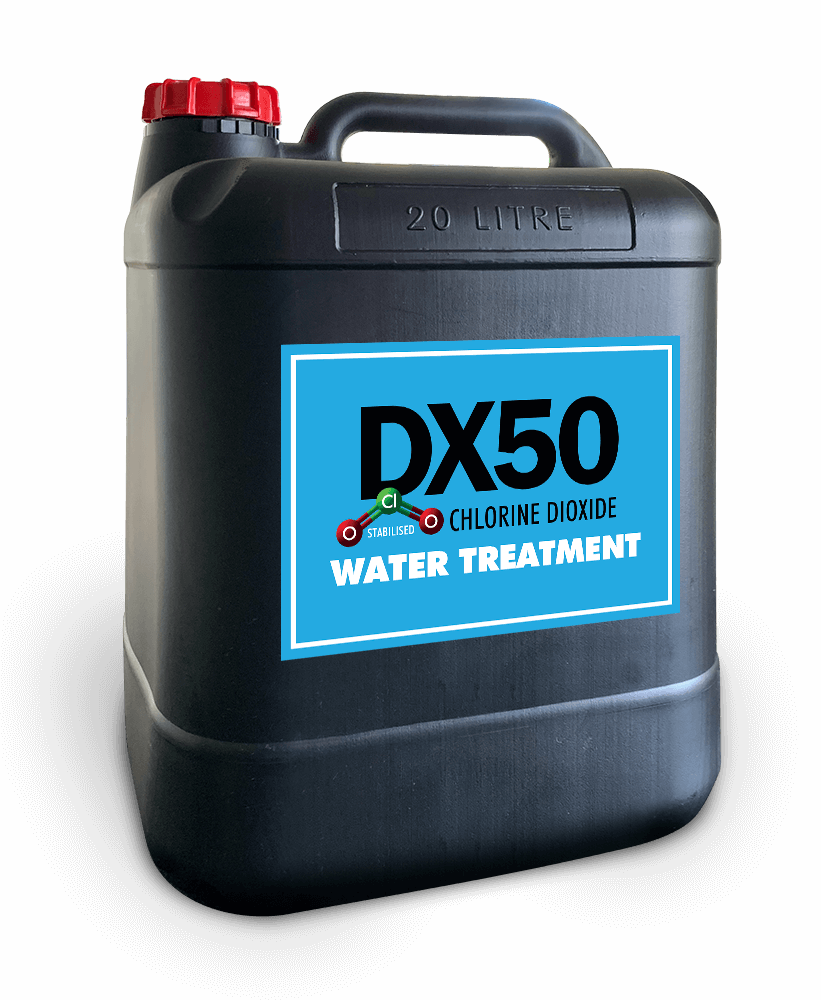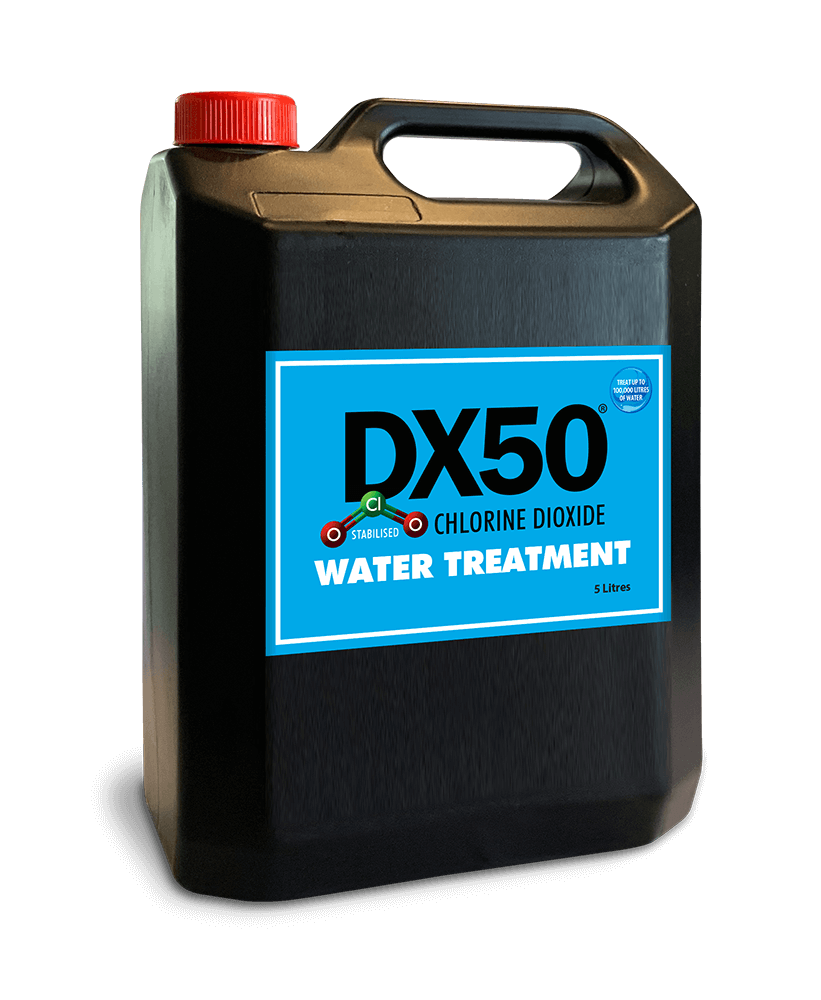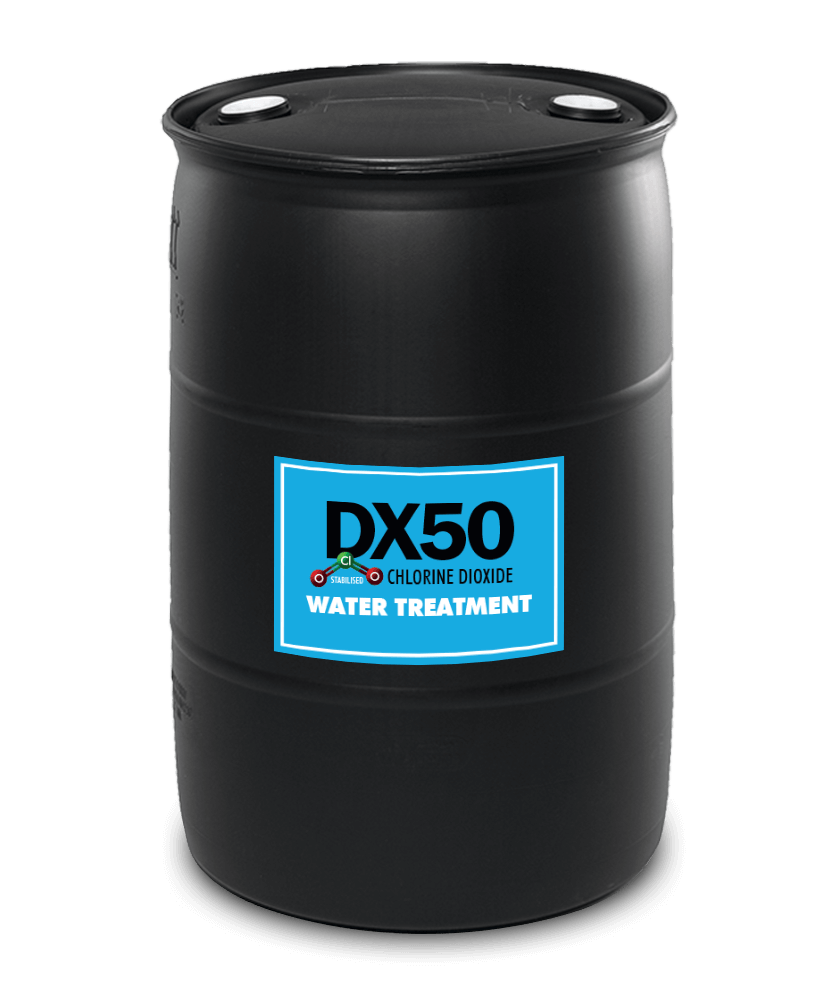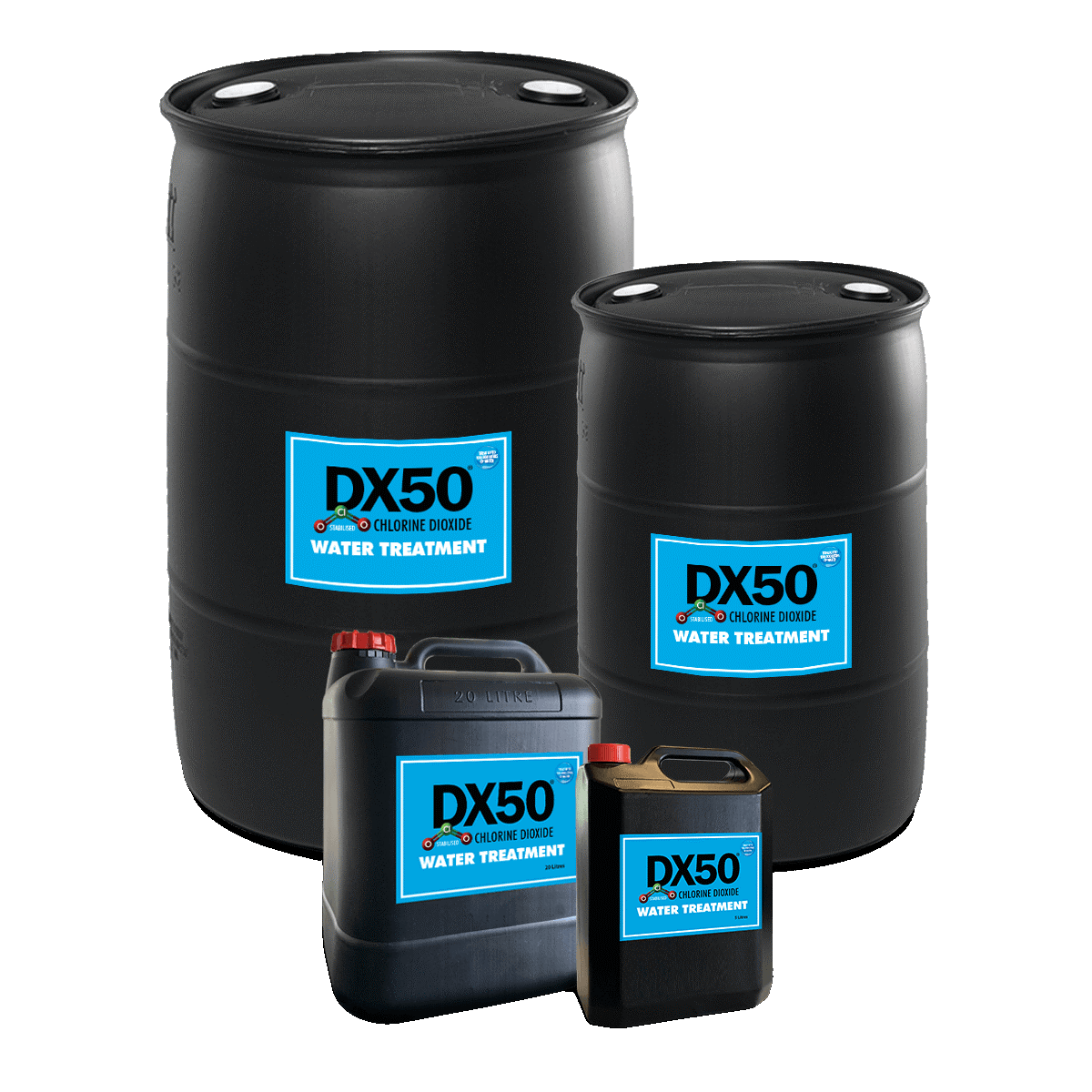 Second purchase. Awesome stuff
I bought some DX50 about two years ago. The first time I used it I had a full dirty unknown history 25k ltr tank. I put in about a liter and a half and in a few days all the dirt fell to the bottom of the tank and the water tasted much better. I used that dose a few more times then forgot about it for about a year or so. I also use it for my spa. After about 18 months the mix lost its potency and I bought another jug to start the process again. Chlorine Dioxide is the best deal I know of for healthy purfying of water.
Purchase experience
Good communication, easy to find information, well arranged website clear way for purchasing the goods, very fast delivery. Highly recommended business to deal with. AAA+++
DX50
We metered out the correct measure for our rural rain water tank
The water quality improved almost immediately and continued to improve over the next couple of days. Clear, soft and naturally beautiful to drink.
Steriliser
I use DX50 to sterilise the water tank at Tata Beach and it gives peace of mind that the water is always safe and drinkable.
It is also useful for other germ killing, sterilising functions too.
A very useful product to have in the cupboard.
Many thanks
DX50 Water Tank Treatment
This product is fantastic. Very handy for large scale water treatment, I also expanded it out and use it now as our daily household cleaner for kitchen, toilets, hydroponics, chicken coops and more. Plus - excellent customer service every time. Patrick
Thank you Patrick. We are pleased to see the different applications you use our product.