Regular price
Sale price
$97.75 NZD
Unit price
per
Sale
Sold out
The perfect solution to deal with pathogens, viruses, bacteria, mould, Fungi, yeast, protozoa, odour control and more.
Cost Effective - Makes up to 200L of sanitiser for general use.
DX50 Organic Sanitiser is made from stabilised Chlorine Dioxide. This superior chemical kills a wider range of pathogens than Chlorine. DX50 kills ONLY pathogens, leaves the good biology alone and it works most effectively in cold water.
It was developed right here in New Zealand and is 100% Alcohol-Free Organic Sanitiser.
DX50 Sanitiser is commonly used in:
Breweries
Butcheries
Poultries
Food & vegetable sanitation
Organics
Odour control/neutraliser
Fisheries
And any other facility and industry that needs an effective and friendly sanitiser. Approved for use in organic production or food processing and handling.
Direction For Use
Ensure surfaces are washed clean before sanitising.
Apply DX50 Sanitiser by spraying, immersing, soaking, brushing, wiping or fogging as required.
For general surface sanitising, mix DX50 Sanitiser at 1Lto 100L clean water.
For high-risk areas mix DX50 Sanitiser at 1L to 40L water.
For sanitising internal pipework: 60-100ml DX50 Sanitiser / 100L water.
Reticulate through the plant for a minimum of 5 minutes. Open plant and allow to drain.

NOTE: DX50 Sanitiser is effective at oxidising Iron and Manganese and removing them from the solution. Therefore it is recommended that a water test be undertaken to determine mineral levels to avoid precipitation.
Certifications:
C42 - No rinse Sanitiser
C43 - Fish processing


Shipping & Returns

We offer free delivery on all orders of Products over $100 shipped within New Zealand.

Urban Delivery - $14
Rural Delivery - $18

All orders are processed within 1-5 business days.

Please read our Return Policy
Storage

Store in cool, dry area.

Do not store above 30 C.

It is recommeneds that this product should not be exposed to light (especially UV light) as it will break down quicker.

Keep container tightly sealed when not in use.
Share
View full details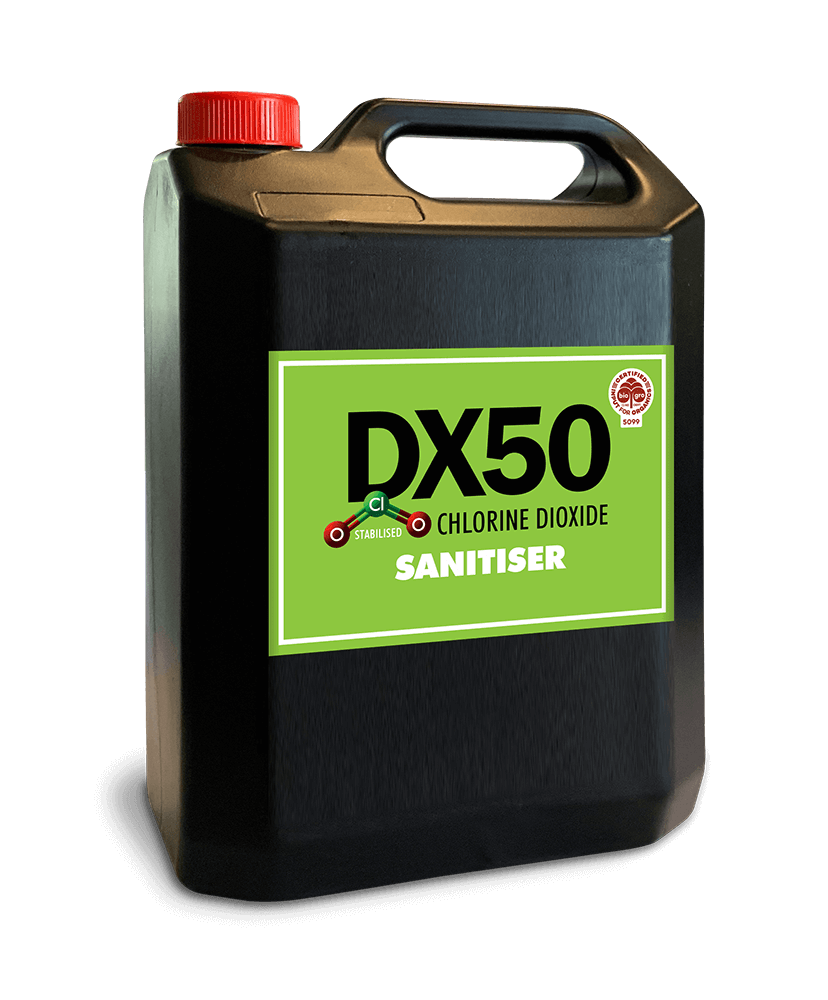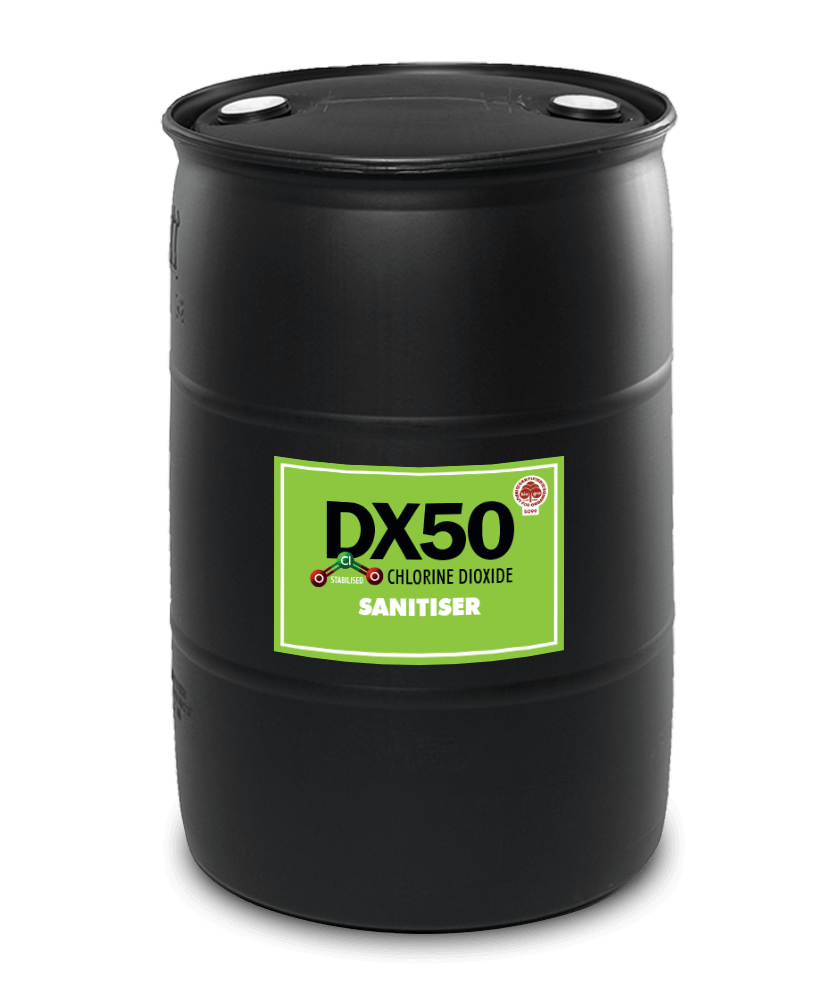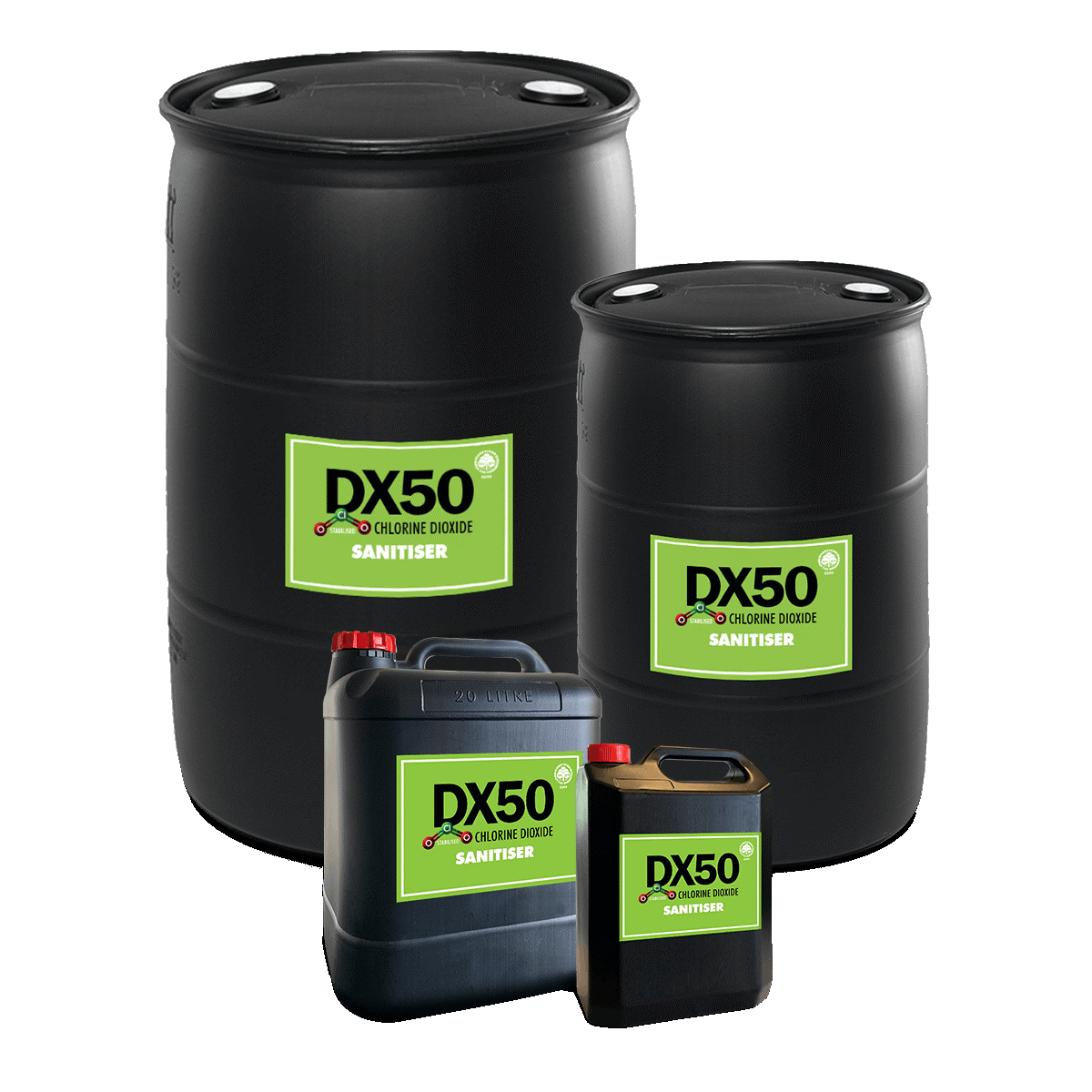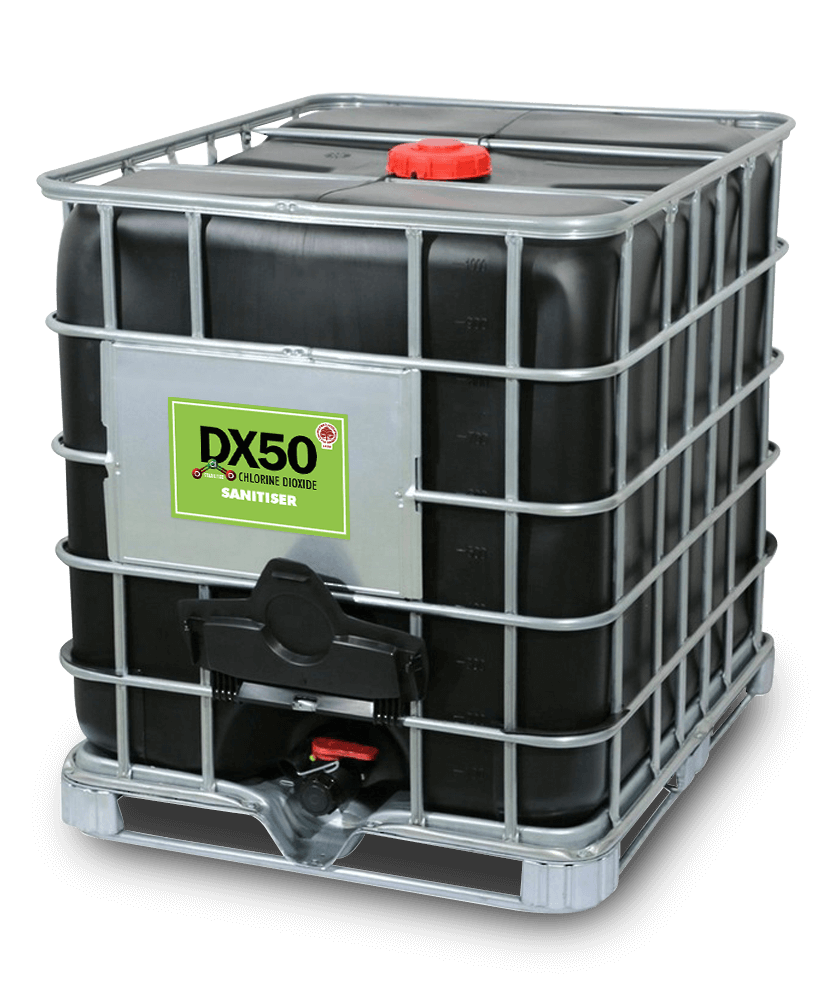 The water treatment
It has now been in the water tanks 2 full weeks .I must say i cannot taste it,. But note i cannot taste the slight compost flavor either. We also have a hot tub so i put 50mls in there as well ..what an improvement!!
We recomend this product
Excellent For Sanitising Horticultural Trays
This product has been such a revolution to my business. It saves me time & money compared to other chlorine based products that leave behind nasty chemical residues. I can dip my trays in DX50, leave them to dry and they are ready to use! No laborious hours of triple rinsing to remove bleach residue. I haven't had any problems with damping off or other diseases in my glasshouses since using the product. I can also use it to sterilise my heated sand beds before use in the spring giving me peace of mind for the growing season ahead. So happy with this product, I feel very lucky to have it available here in NZ! Jay
Thanks You Jay, We are very happy it meets your requirements and help your market gardening business. Very nice to do business with you.
Great product
Thanks for the fast service. Product was exactly what we needed.
Excellent product thank you